Celebrate with our St Patrick's Day Catering this March 17th 2020.
St Patrick's Day acknowledges Ireland's patron saint who brought Christianity to Ireland. It is a time to around up a group of friends and be social, the Irish way!
A popular token of good fortune for the Irish on this day is the shamrock. Drinking a pint of Guinness is part of the tradition. According to folklore wearing green is a must! If you don't you'll get pinched on St Patrick's Day. The reason being is because green makes you invisible to leprechauns.
Why not host a St Patrick's Day party at work or gather some friends for lunch and celebrate with a drink or two.  We have made a St Patrick's Day Catering Menu for the occasion. Shower yourself in all things green to protect yourself from those leprechauns.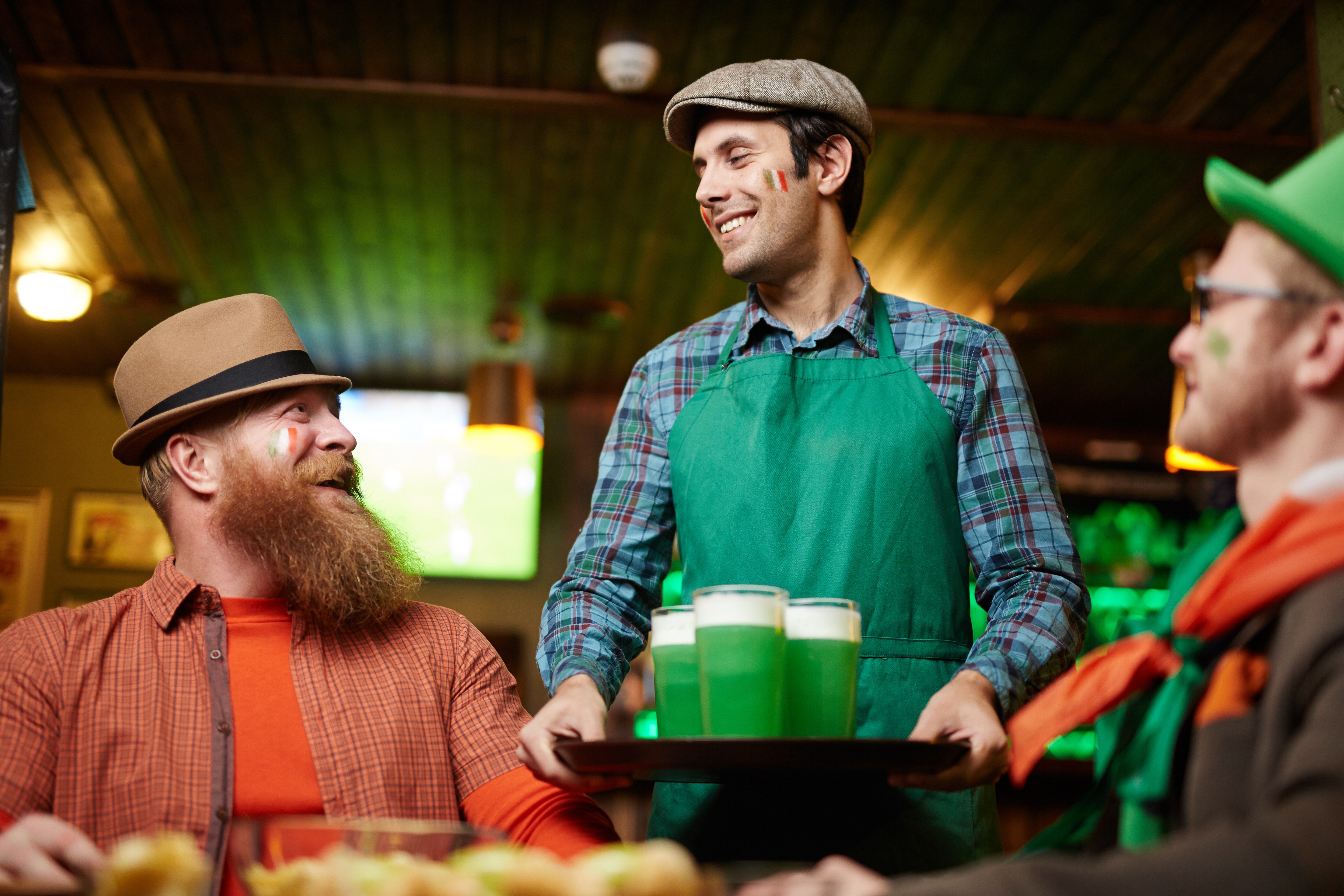 Our St Patrick's Day catering includes, Soda bread and butter, yummy Guinness braised beef cheek and Irish stew just to name a few.
We will also supply dessert. Chocolate stout cake and Irish coffee sponge fingers.
Round up the drinks and get your Irish on with popular Irish phrases and sayings in preparation for the event.
View our complete St Patrick's Day Catering Menu and let Innovations Catering supply you with a traditional Irish feast.
Don't be the one 'Acting the maggot' this St Patrick's Day. Book your party catering today!
Sláinte