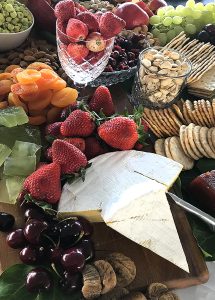 Sweet smelling strawberries are currently in season in Western Australia and what better way to honour this lovely fruit then to indulge in its natural dolce delight. As a favourite amongst many, Innovations Catering are currently sourcing this delicious red luscious fruit locally to provide you with the freshest ingredients for our menu selections, why not add it to your next catering menu order?
Rich in antioxidants, a great source of vitamin C and low in calories, they make the perfect sweet treat, guilt free.
A favourite is our flavoursome Romanoff consisting of – Strawberry & Cointreau Cream with Crisp Meringue on a Shortbread, which you will find in the dessert section of our Cocktail menu.
Not only are strawberries juicy and delish this time of year, some of the benefits include reduced cholesterol, blood pressure and inflammation.
Did you know there is a sweeter way to eat strawberries?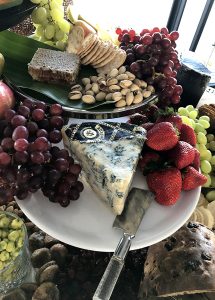 Like most you probably eat them backwards. So instead of holding the strawberry by the leaf end and biting into it, try cutting the leaf and eat them in one bite, crown end first. By doing this it puts the sweetest part of the strawberry at the tip of your tongue, enhancing its flavour on your taste buds for you to experience.
Whether you opt for a morning tea of fresh baked scones, strawberries and cream or a seasonal fruit platter, with Innovations Catering you know your next catering order will be freshly picked from a WA supplier/farmer.
Contact our catering professionals to have a chat or view our catering menu options here.